Photos
This is a litter of redticks out of my redtick Rabbit Champion Lilly Creek Sir Charles x Cottontail Crazy Katie. They are line breed Loy's Redtick Pajon, Hank's Jo Jo Blue, Gunsmoke, RCH Ellison Ridge Red Man, HBCH RCH Cumberland River Red Ranger, FTC Cress's Big Red Tracker, RCH Cumberland River Red Rose and GRCH Lilly Creek Rusty. I am keeping the male pup I am holding to field trial in the furture. His name is Pee Wee.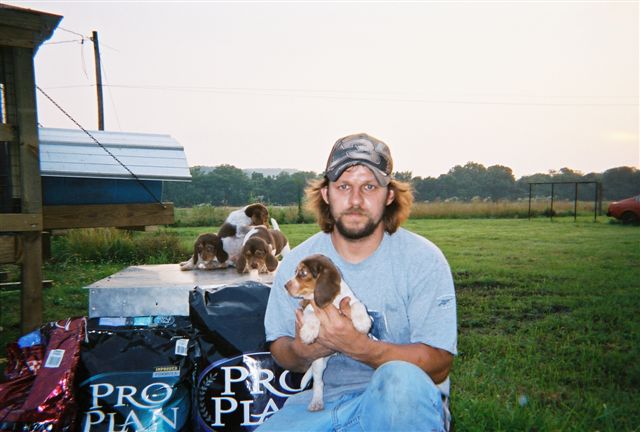 ---
Two redtick females by Red Baron x KC's Last Chance Candy. Red Baron is sired by Lt's Red Lighting and a bluetick grade gyp. These pups won't be AKC registered, but I will register them with the NKC/ARHA. I am keeping them, because I like the Jd's Tick Bruiser x Maroon's Pokadot breeding. They are line breed with that breeding.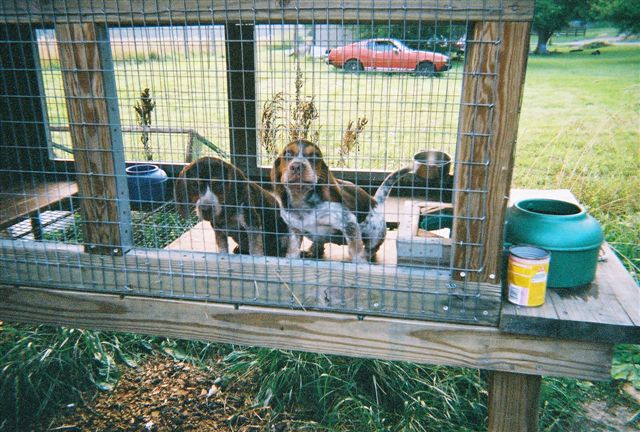 ---
These pups are linebreed Hooper's Rustynail, Hank's Jo Jo Blue. They are by Danny Harts redtick Rebel's Last Chance and Morning Star Blue Queen. Her sire is GRCH Emmons Blue Streaker. 2 males and 1 female in this litter.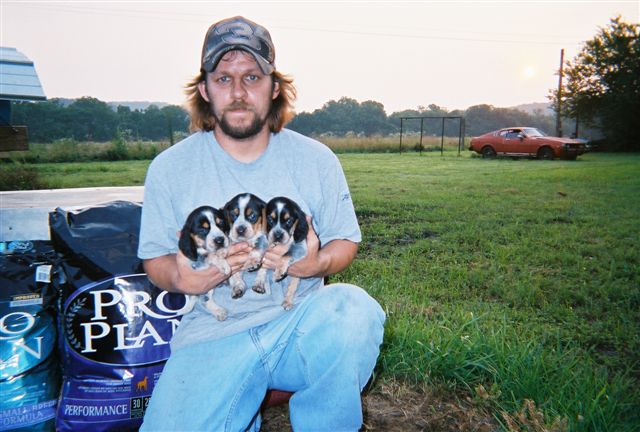 More pics of the bluetick pups by Rebel's Last Chance x Morning Star Blue Queen.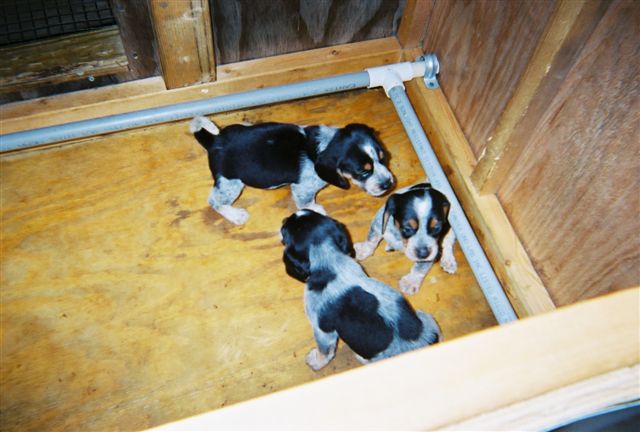 ---
Ruby, Charlie, Rebel, Jjudy and Pajon after a morning hunt in a corn field bottom.